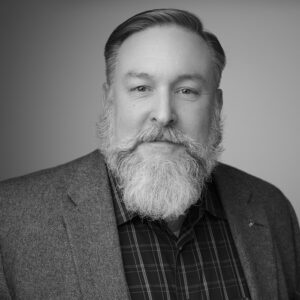 Joined AMSG: 2018
Prior Experience: Positions with General Dynamics Information Technology, where he collaborated with AMSG on joint efforts, as well as additional small business experience supporting Marine Corps Information Technology contracts. Recruited by AMSG to lead their Force Protection Contract Support Services.
Current Role: Director of Marine Corps and Army programs.
Fun Fact: John is a backstage dance Dad, a USA Swim Official, and serves as the director of two non-profit boards. John most recently had the honor to officiate his first NCAA swim meet, which was also his daughter's first collegiate swim meet.