British Philosopher Bertrand Russell once said that "to conquer fear is the beginning of wisdom", and while fear is "a vital response to physical and emotional danger", facing fear releases the power it has over us so that we can achieve the important goals we set for ourselves.
That's how Jeff Gerner, AMSG's VA Account Manager and Office of Information Technology's (OIT) Program, Planning, and Oversight (PPO) Support Services Project Manager, views it. In his spare time, Gerner climbs rocks and mountains, and having climbed up to 300-foot spires jutting from the earth and alpine routes on 6,000-foot-tall mountains, you would never guess, but Gerner is afraid of heights.
"When I'm up there, my heart races," he says. But he controls that physical reaction fear triggers in his body through controlled breathing and highly technical moves. "It's like being on a roller coaster, but you're the operator," he says. "Breathing is everything when you're up there. You have to control your heartbeat, so you have the stamina to complete what it is you need to do."
Despite the trepidation, Gerner still climbs. His mantra, he says, is to "turn fear into power…because fear can be crippling, but it's also the most powerful force there is." He started climbing at nine-years-old when his father, who is now a retired military Veteran and who also began climbing at an early age, took him outdoors to a mountain in upstate New York.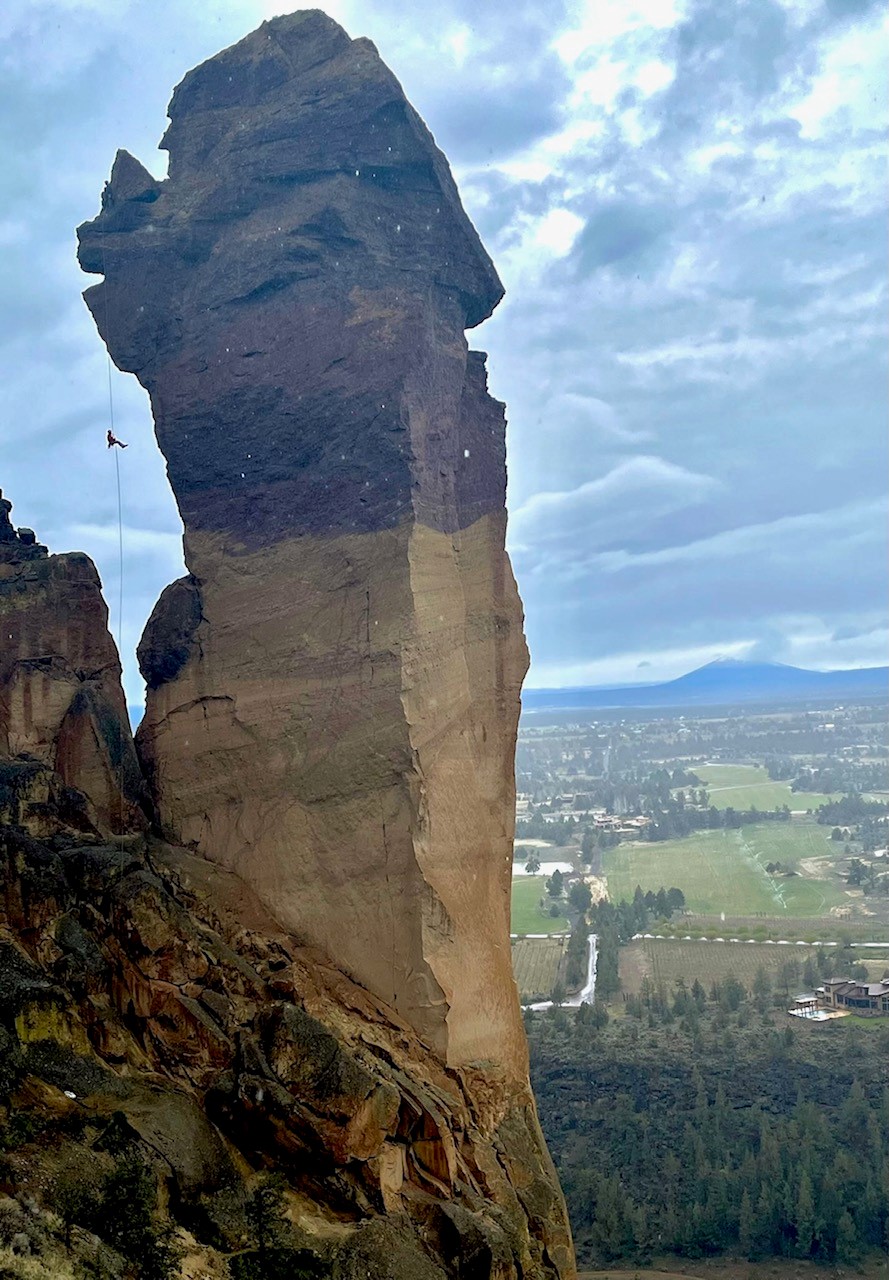 But it took 25 years after that first climb for Gerner to climb again. A year after he learned to climb, Gerner fell through drywall in a 100-foot military hangar and as a result, developed a fear of heights. "A beam caught me between my arm and ribcage, but as I was dangling there, I remember looking down thinking I was going to die." It didn't help that two years later, he nearly fell out of a pirate ship ride at an amusement park. But of all the sports, including skateboarding, baseball, and football, Gerner played throughout his life, he was always drawn to rock climbing.
"I love the outdoors, and when I saw how my friends took to climbing, I was even more inclined to dig into it myself," he says. "But it was also a way for my friends and me to bond and explore places we may not have ever seen, and to be in some of the most beautiful places that exist."
So in 2017, Gerner and his friends booked a guided climb up Seneca Rocks' "Old Man's Route". Located in West Virginia, it's a beginner's route that contains about 200 feet of rock climbing and rock scrambling with a summit that stands 900 feet above stream level. It's also the route that reignited his love for climbing and brought back those childhood memories he shared with his father.
To note, rock climbing isn't new. It's an ancient practice, but recreational climbing as a sport began in the late 19th century. Gerner explains, "There are several types of popular climbing and each one requires a different level of preparation and conditioning." To train for huge feats and maintain what he calls "a base level of fitness", Gerner and his friends practice at a local indoor climbing gym in Virginia.
"We usually do bouldering, sport climbing, or top roping to train for our outdoor trad climbs," he says. "Most recently, we did aid climbing, which is how a lot of big walls are accomplished." Depending on the type of climb, they augment their workout regimens by adding in specific reps or focusing on strength versus endurance training. "After all," he says, "you don't have to get ready, if you stay ready."
When asked about his most challenging climb to date, he doesn't hesitate to respond, "Whitney-Gilman Ridge in New Hampshire's Cannon Mountains. It's also one of the most classic climbs in the world." The Whitney-Gilman is known for its tricky climbs and intense exposure. It's a 600-foot alpine trad climb spanning six twisting pitches over a sharp ledge on Cannon Cliff.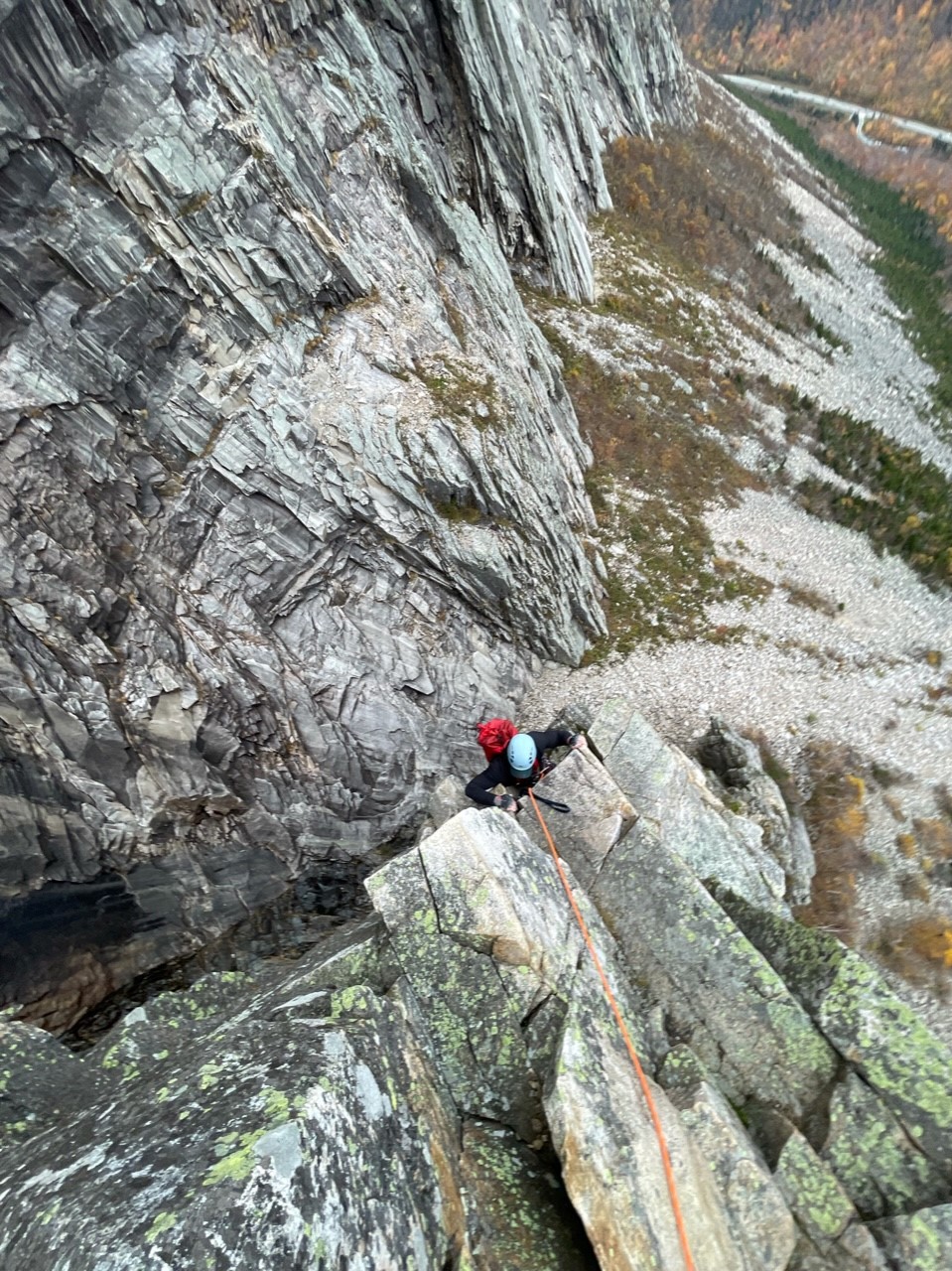 Having summited multiple difficult routes across the country – from the spire of Devil's Tower in Wyoming to Smith Rock Park in Oregon – he says, "The Ridge was, by far, the most intense, because it's known for being one of the most exposed 5.7's there is. The Pipe Pitch in particular…my heart was beating so fast. It's the crux of the route that makes it difficult. You have to step out over the ridge, and you look down 500 feet straight to the ground. I took what felt like a super sketchy, airy free step of death."
After completing it, he remembers feeling like it was his ultimate limit. He laid down on the ground to catch his breath and gazed up at the sky, feeling pure exuberance at having finished alive. "I grew in that moment," he says. "I was forced to face the fear and make my body do what my mind was telling it not to do."
Just like any sport, rock climbers also rely on technique to stretch and bend their bodies to reach their targets. Climbers essentially "'technique' their way to the top using a set of moves designed to help them attack specific problems." Having perfected what's known as the "heal hook", a move that is used to get over overhanging rock and "keep your body in place by acting as a stabilizer so moves can be made without swinging off the rock", Gerner's intimately familiar with honing in on technique and movement to make his way up a slab. "I was very proud of myself for this one," Gerner says, "because it's not intuitive. You have to practice it to master it, so when you do it, it's a good thing. However, same thing in life, the learning never stops."
Gerner and his climbing crew have even more intense climbs planned for the next five years, including summiting the Pacific Northwest's Cascade Mountains, and climbing North Carolina's "The Looking Glass", Nevada's "Red Rocks", and Utah's "Moonlight Buttress" in Zion National Park. Utah's "Moonlight Buttress", for instance, includes an astounding 22 pitches, which take about an hour each to climb. A "pitch" refers to a route length that can be climbed and protected by a rope that ranges anywhere from 20 to 100+ feet long. With hundreds of hours of prep and climbing on the horizon, this equates to immeasurable fear and risks, but Gerner welcomes the challenge.
He's quite aware of the fear lurking beneath the surface, especially in the weeks and days leading up to a climb. But once he's on the rock, the measured breathing commences, and technique gives way. "When I'm on the rock, I don't have time to think about anything other than my next move," he says. "That means being present. It's human nature to be scared of things. Your ego wants you to be comfortable. It doesn't want you to step out of your comfort zone. But just because something scares you or makes you nervous, doesn't mean it's not worth doing."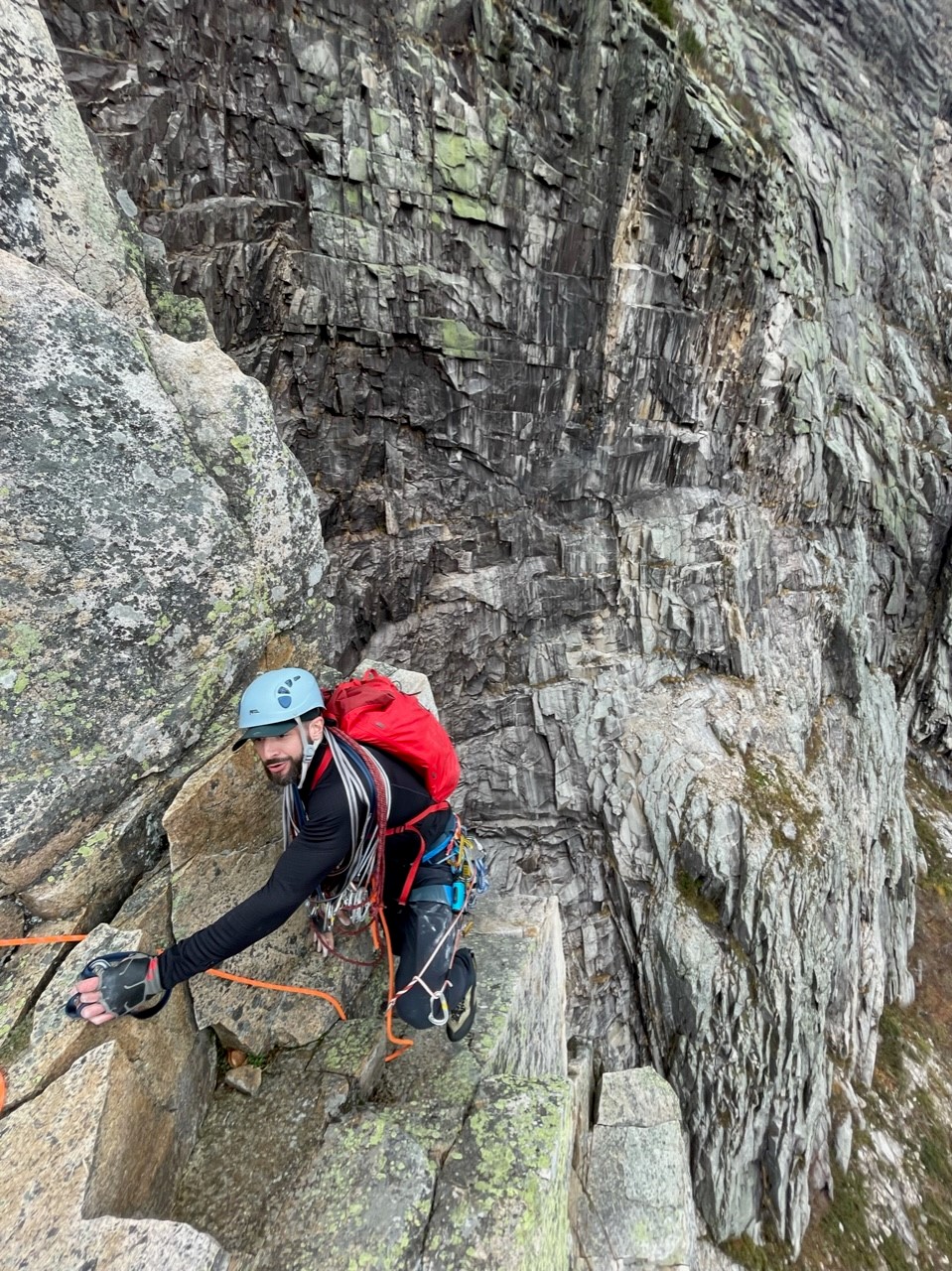 Having that sort of mind control is one of the qualities he prides himself on. It has helped him grow in life and has served him well as the leader of one of AMSG's most high performing accounts and teams. "It's much easier to face life," Gerner says. "It's high consequences up there, so when you come back down to your work area where it's not a life-or-death situation, it's much easier to handle. The anxiety that you experience on flat ground compared to non-flat ground pales in comparison."
It's fair to say that mastering our fears in this way makes us acutely aware of just how much we're capable of as human beings and how much further we can go if we push past the limitations that only we can set for ourselves. "We grow the most when we're put in precarious situations," says Gerner.
So whether we confront fear through exposure therapy like rock climbing to address acrophobia or visiting an airport to address aerophobia, these practices can help reframe the fearful belief. This improves how we confront other fears and in turn, may help us improve our overall lives. "One last nugget I'd like to leave folks with is to challenge yourself to do the hard things because it makes the easy things that much sweeter."