Ever since I was a little kid, I always wanted to be a fish. Ok, that's not true, but I have always been drawn to the water and fishing for as long as I can remember. What is true, is that when I was a baby my dad would use me and the stroller as a rod holder. I hope he locked those wheels, but that thought just hit me 33 years later while writing this and… he probably didn't, honestly. There are pictures of this somewhere in the old photo albums that live in my dad's basement, and they surface every now and then. It's possible that story may be the only true thing in this article, but I guess that's the problem with listening to a fisherman's tale.
I grew up in Maryland with an extremely outdoorsy family who hunt and fish all seasons and all types. My father worked for the National Security Agency and to unwind he spent most of his non-working time with his two sons in the woods. We were raised to be conservationists and never harm anything we weren't planning on using. In fact, we always had some sort of animal at the house we were nursing back to health. I have always had a huge heart for animals. Maybe it was growing up on a small farm with horses, goats, chickens, and others that helped deepen my love for animals further. Whatever the reason, I stopped hunting when I was relatively young. While I have no moral issue with hunting, I did not like the feeling it gave me when I was successful, so I became the son who was obsessed with fishing.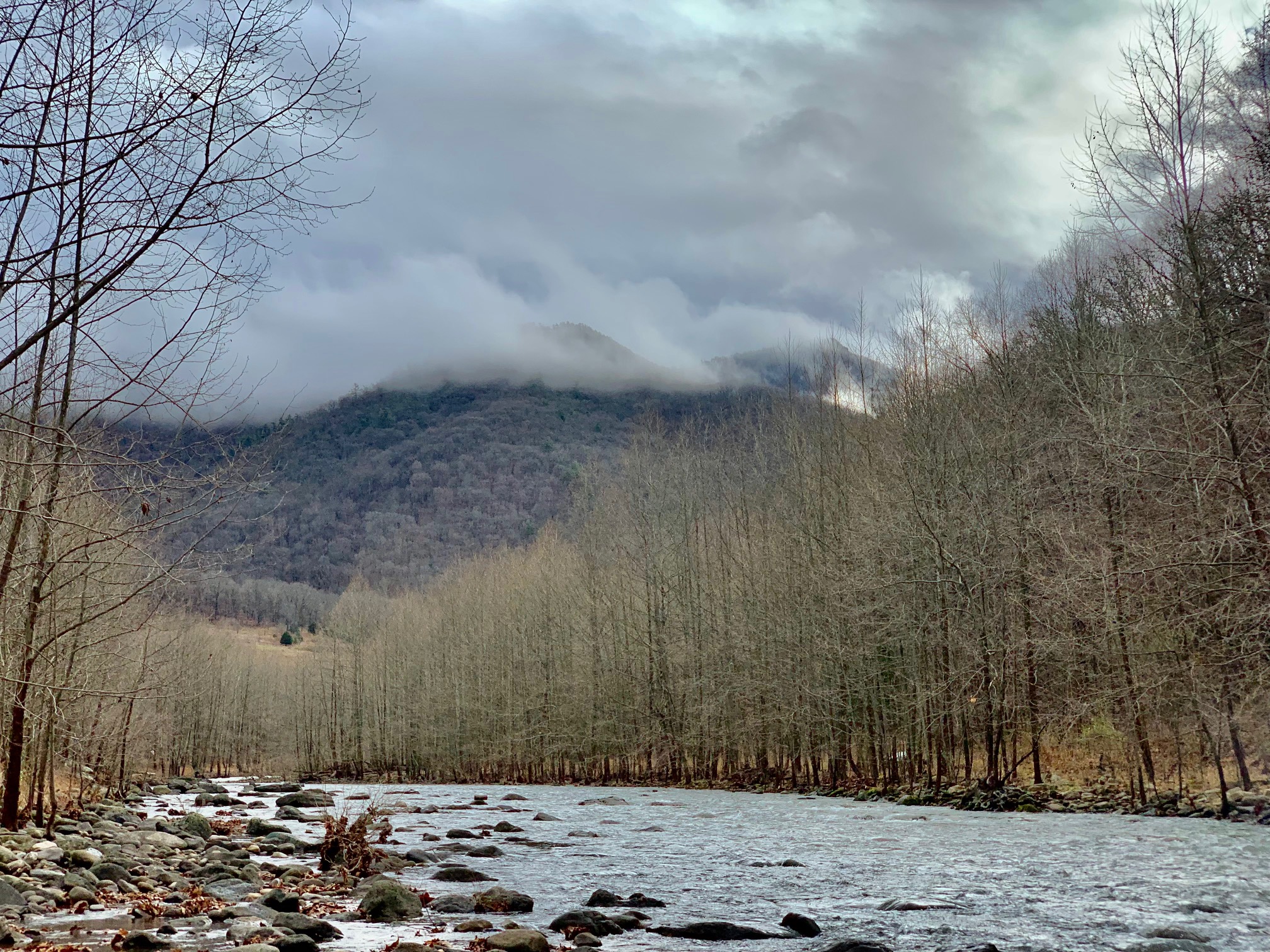 I spent my early years through high school fishing with a spin rod for anything I could. I have never been a species-specific fisherman like some people. All fish are different, inhabit different places that are all beautiful in their own ways, and the skills required to catch different types of fish change drastically based on the species. If you target enough species, it's a hobby you can never master and is year-round. To me, there is no such thing as a "season" and the mid-Atlantic has such a diverse fishery that there is always something around to fish for, even in the dead of winter.
My freshman year of college is when I got my first fly rod, and my passion became a literal obsession. I had wanted to try fly fishing for a while because it seemed artistic and challenging, but I didn't know anyone who could teach me. So off I went to all the local ponds and flailed around on my own for a year before I was "good" enough to start using one with success. By good I mean I could hit the water more times than I hit myself. I got into fly tying shortly after, began learning Entomology (the study of insects) and making all my own flies. I was lucky to go to college at Shepherd University in Shepherdstown, WV, which sits right along the Potomac River. It can be downright troublesome having the river closer than your classes, that I can tell you.
I started working for a fly shop in town and spent my summers guiding trips for smallmouth bass on the Potomac River and doing local wading trips for trout. After I graduated, I kept guiding for a few more years and I hope one day I will get to return to it. It is an incredibly rewarding experience to take people out and teach them your passion. Its easy to forget, but those experiences are important for creating a person's overall success and happiness, and its nice to know a happy memory someone is recalling a decade down the road exists because of the experience you presented them. The only other thing more rewarding than this was my time I spent volunteering at the Martinsburg VA Medical Center for a program called Project Healing Waters. Project Healing Waters is a non-profit organization focused on the physical and emotional rehabilitation of disabled Active Military Service Members and disabled Veterans through fly fishing, education, and outings. It is an incredible program, and I have personally watched it turn around multiple lives. It's such an amazing thing to witness and I don't think I can properly put it into words. I mostly taught fly tying sessions twice a week at the hospital, and over time I started getting more and more people interested. When my school and work schedules allowed, I would volunteer for outings and take Veterans on free guided trips. At the end of these trips the Veterans were able to keep all the gear they used, free of charge. If you work for the VA or know any Veterans that might be interested in this program, please let them know it exists. There are chapters all over the country.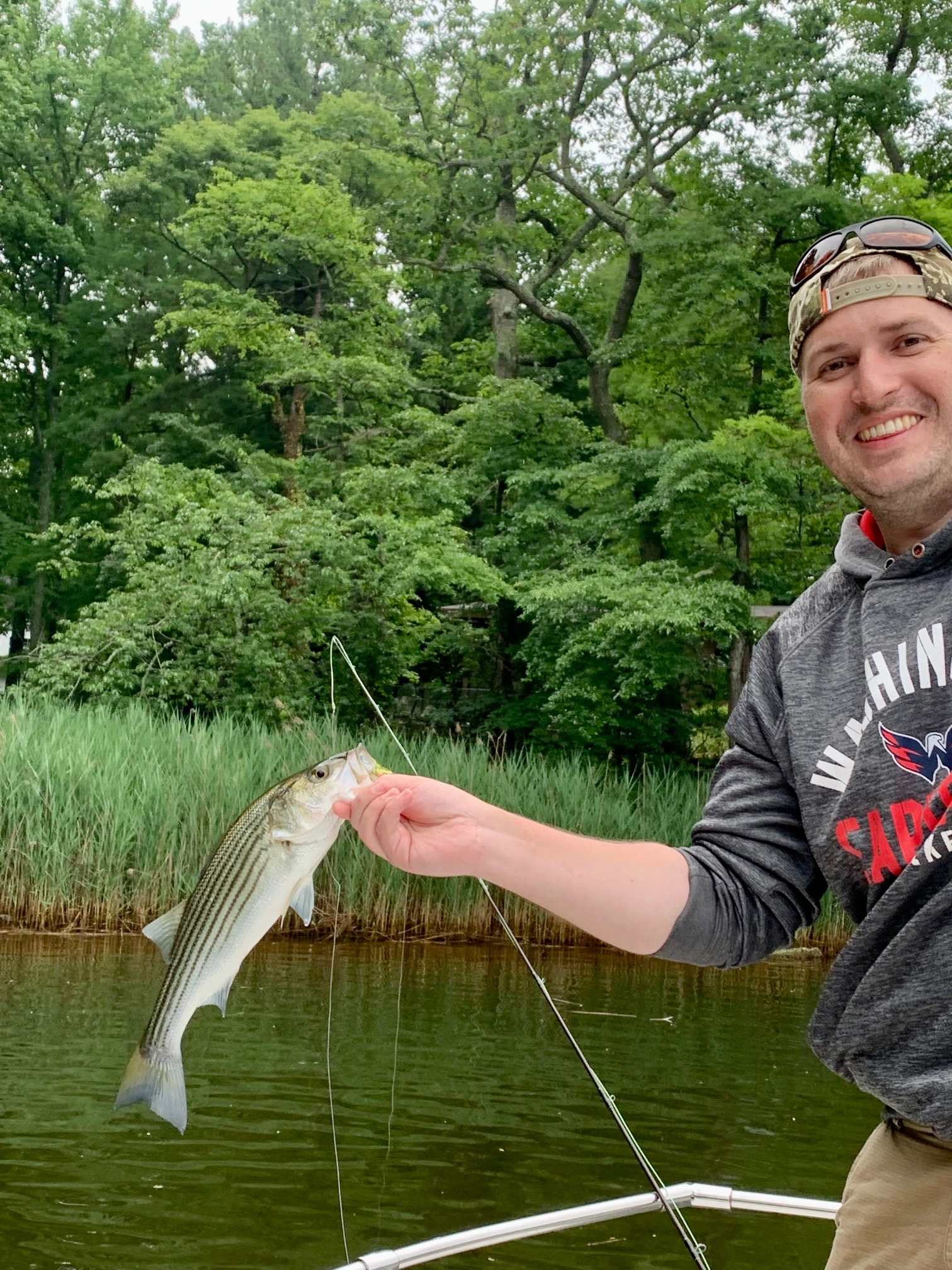 It was in fly fishing that I found my true passion, and to this day it is 99% of the fishing I do. If it's possible on a fly rod, then that is the method I will always choose. Fly fishing cannot be faked, and no one has ever picked up a fly rod and was good with it. You must put in the time and only someone who is seriously interested or passionate will do this. Most people will try a few times and never do it again. In my opinion, it is the most beautiful, the most nuanced, and the most immersive form of angling. It tends to lean more towards imitation of the natural world and most fly fisherman will tell you that getting a fish to commit to a fly you tied to imitate a specific part of its prey is the ACTUAL reward. However, the longer you play the game, you start to realize its only a small fraction of why you are there.
If you are a fly fisherman or a conservationist, you are probably aware of a fellow named Mr. Henry David Thoreau. Or maybe, you just had to read his essays to get through Philosophy 101 in college. Mr. Thoreau once said, "Many men go fishing all of their lives without knowing that it is not fish they are after." If I remember correctly, he was speaking of commercial fishing, but with fly fishing the point remains the same if not even more true. That quote will mean something different to everyone in this sport, but to me it's my connection with the natural world. It's my connection to my hunter-gatherer past as well, but most importantly, it's a connection to my memories. It would be hard to find a piece of water in Maryland that I didn't form memories, and it always amazes me how incredibly crisp these memories are compared to others. I will never remember my best day playing video games. Yet, every moment I spend outdoors pursuing my passion I will forever remember. Finally, it's my connection to my family's past. Norman Maclean once wrote, "Eventually, all things merge into one, and a river runs through it. The river was cut by the world's great flood and runs over rocks from the basement of time. On some of those rocks are timeless raindrops. Under the rocks are the words, and some of the words are theirs. I am haunted by waters." Like Norman Maclean, I am also gratefully haunted by waters.