"Here we are in an F-150, listening to Bluegrass Junction on SiriusXM, eating boiled peanuts to the dueling banjos," might sound like an introduction to a great movie, but, it's how John Hinson and Brian Sheakley found themselves moving between the Charlotte airport and Fort Benning in Columbus, Georgia, on a first-of-its-kind Army Training and Doctrine Command site visit.
Army Training and Doctrine Command is a major command for the U.S. Army, charged with overseeing Army training and operational doctrine development.
TRADOC is AMSG's largest contract, where AMSG provides knowledge management services. The contract dates to 2016, and while the team has previously visited the sites, this is the first time that AMSG has done site-to-site visits in rapid succession. John and Brian visited 10 sites overall, joined by business partner Summit Technologies.
John, the AMSG director of Marine Corps and Army programs, and Brian, a program manager on the TRADOC contract, set out on a three-part trip to visit all the sites within the Army Training and Doctrine Command to better understand the unique missions taking place at each individual site.
"We wanted to find out if they had all the tools they needed, and see that their unique requirements were being recognized, as well as what we could to do improve," said John.
In December, the pair visited Fort Huachuca and Fort Sill. In January, they moved on to Fort Leavenworth, Fort Leonard Wood, and Fort Knox. And finally in March, they completed the rounds with visits to Fort Jackson, Fort Gordon, and Fort Rucker.
When asked what put the trip in motion, John said, "It was a good opportunity for us to meet and greet, see the teams, and let them know we are here."
Brian says the trip was extremely valuable on both site-specific issues and broader matters as well, especially being new to the contract. "We were able to see things at a site level, from the ground, and it gave us the opportunity to relate to their teams and get to know and understand things better."
The trip is beneficial to both AMSG and each location to build better working relationships. "Well, [the trip] gave us the opportunity to have the hard talks when they were needed, but it also lent us the opportunity to praise publicly some of the good work they were doing," said John.
During the trip, four Boots Awards were given to team leads, two of which were given to Summit Technologies employees. The Boots Award is a gift from AMSG leadership of a pair of Tecovas cowboy boots to recognize the accomplishments through exercising the three Cs of leadership: competence, courage, and compassion.
Brian and John both consider the visits a success, especially from the aspect of gaining a more familiar relationship. "We were able to give them professional advice and recommendations on how to approach things and to remind them that we are just a phone call or email away," said John.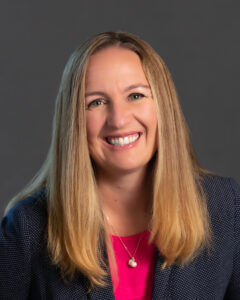 Written by Sheila Rupp