For nearly two years, AMSG's President and CEO Jim O'Farrell has participated in Bunker Labs' CEOcircle, an elite program for Veteran and military spouse entrepreneurs who are dedicated to growing and scaling their businesses.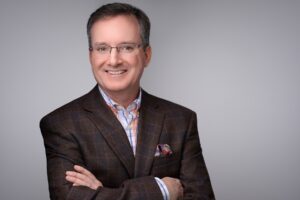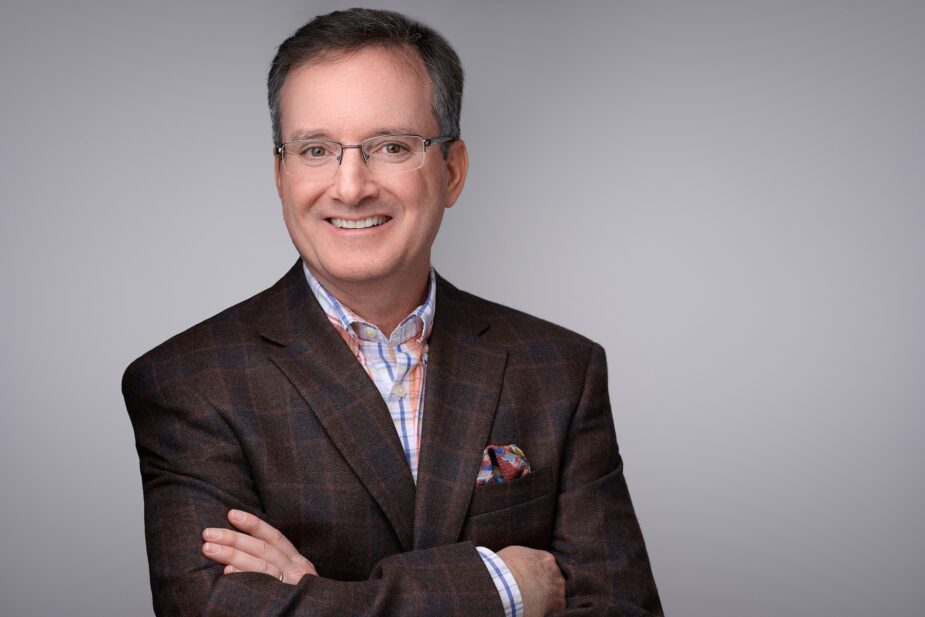 O'Farrell's participation in the CEOcircle program has led to serendipitous connections, AMSG's international expansion into Canada, and plans to reach back and help up-and-coming entrepreneurs. Having been at the helm of AMSG for nearly three years, O'Farrell has experienced the highs and lows of leading, growing, and expanding a company with the CEOcircle as solid backdrop of peers and advisors to help counsel along the way.
O'Farrell joined his very own In Conversation with AMSG to talk about his experience in the CEOcircle, what he learned, and where he's headed next.
This interview has been lightly edited for length and clarity.
 AMSG: What do you like most about being a part of Bunker Labs' CEOcircle.
JO: The comradery and accountability. I like that military Veterans who have achieved ranks of CEO and who come from various industries, all walks of life, and different levels of maturity within their businesses are able to connect, ask each other difficult questions, and tackle tough challenges together. We also hold each other accountable. Each month we commit to completing something and we come to our Zoom calls with that commitment from the previous month, and we need to have done it or we're held accountable by our group.
AMSG: Why did you join Bunker Lab's CEOcircle? Had you participated in anything like this before?
JO: That's a great question. I had not participated in anything like this before. Years ago, when I was president of another company, I found out about a global organization called YPO, Young Presidents' Organization. However, they have an age limit and so, by the time I became CEO of AMSG, I was too old to join and was grateful that an opportunity came about through the CEOcircle.
The key reasons why I joined the CEOcircle is for community and support in helping to lead and grow AMSG. I always relate being in business to one of my favorite movie scenes in Saving Private Ryan where Tom Hanks — the Army Captain — and his squad are walking through the field and one of his enlisted soldiers wants to vent. They try to get Tom Hanks to vent to them, but he doesn't do it. He says the way things work is that you vent up to me, but I'm not allowed to vent down to you. It doesn't work both ways.
It's difficult when you're CEO, the sole owner of a company. But one of the things the cohort leaders talk about in the first sessions they have with all of the CEOs is that we come from the military and, whether we were in the Army, the Navy, or the Air Force, we have a foundation, a circle of trust. And the CEOcircle provides that trust and an ear — an opportunity to share my challenges with others who experience similar challenges and issues in leading and growing a company.
AMSG: What is the in-person CEOcircle experience like?
JO: The in-person events are week-long retreats that include opportunities for connecting and learning, lectures and fireside chats with incredible guest speakers. I've flow into both Austin and New York City for the retreats.
Members of the Armed Services Arts Partnership (ASAP) organization flew in to one of our cohort sessions to demonstrate and train us on storytelling. That was really an amazing experience. During the training, each of the ASAP storytelling instructors got up on stage and told a story — demonstrating what good storytelling looks like, then they broke us into small groups, and we worked on creating and refining a story. The impact of the storytelling training was significant for all the CEOcircle cohort members. Several commented to me that they wished the storytelling training had happened earlier in our CEOcircle year because of the way the storytelling process cut through to the deeper understanding each CEO had for one another.
Speakers have included Alex Gorsky, the former Chairman and CEO of Johnson & Johnson. He shared several important nuggets that I've kept with me, "The best leaders embrace differing points of view. Need a spirit of being pleased, but never satisfied. The ABCs that kill a company are Arrogance. Bureaucracy, and Complacency." And, he said, "'My job isn't to be the smartest person in the room, it's to get to the right solution." Another speaker was Chris Cassidy, a fellow Naval Academy grad, who was a Navy SEAL and an astronaut, and is now the CEO of the new Medal of Honor Museum currently being built in Arlington, Texas. During the New York offsite, David Rubin, The New York Times' Chief Marketing Officer, was a guest speaker who spoke about the vastness of The New York Times' and the brand being much more than just a newspaper — he compared it to Netflix, a platform for content.
Paul Hedrick, the former CEO and now Executive Chairman of Tecovas, came in to talk to us. He shared his wisdom on growing a company, but he also shared the failures he's had. And having met him and been in the room to connect with him, I invited him to speak at AMSGs first Leadership Retreat in New York City. Barry McGowan, the CEO of Fogo de Chão, came in and talked about how difficult it was to manage the restaurant during the pandemic. When restaurants were closed, they were cooking for their team members to feed their families.
So, you know, these kinds of connections and stories enriched my experience in the circle. The enrichment was both nourishment for my personal soul and my business soul in terms of feeding my creativity, getting new ideas, and learning how to prepare my company to weather storms and challenges.
AMSG: What have you learned as a result of being in a CEOcircle cohort?
JO: I think one of the things I've learned is to be a little more of a risk-taker. Pursuing work to support the Canadian government is an example of an idea that started in early 2021. I joined my first CEOcircle in September of 2021. The idea to try to expand AMSG was in my head, but then for the next several months I put it on the back burner. However, the longer I was engaged in the CEOcircle group and my cohort, I saw some of the risks that my fellow CEOs were taking in different industries, and that kind of gave me the internal fortitude to go for it.
AMSG: What kind of support have you gotten from your cohorts in helping you lead AMSG?
JO: There have been countless people who I've learned from and who have supported me over the last two years. But in my new cohorts, as it relates to expanding AMSG into Canada, one of my fellow cohort members is a lawyer who worked as a lawyer within a private equity firm. He now has three businesses and has worked with firms in the United States that expanded into and did a lot of work with Canada. Having conversations with him has been helpful to avoid pitfalls as we work to expand into and establish AMSG in Canada.
AMSG: What's next once you finish this year's CEOcircle?
JO: That's a great question. Bunker offers multiple programs for established CEOs and CEOs who are just starting out. They have local chapters for CEOcircle alumni, so my intent would be to get more involved and stay connected with the local folks in the D.C. chapter.
I'd also like to help the next generation of entrepreneurs. Bunker has a Veterans in Residence program for Veteran-owned and military spouse-owned startups who don't yet have the revenue or perhaps a business plan in place. But through the Veterans in Residence program, they receive mentorship and support in an incubation-type of environment to help them grow their businesses.
While at the Austin offsite, I had the opportunity to connect with a few of our up-and-coming entrepreneurs who were there for mentorship and ideas on how to break through barriers. I also had the opportunity to participate in a local D.C. event where AMSG provided a grant in support of one of the program's budding CEOs. So, you could say, my CEOcircle experience has certainly lit a fire in me to reach back and help the next generation of leaders.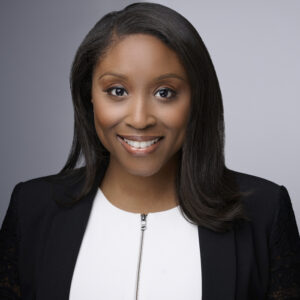 Interview By: Juania Owens, Investment Analyst Lead