When you think of soup, what feelings come to mind? The acts of warming the body, healing the body, and creating art in the kitchen are some of my favorites.
While I have a passion for food and trying new recipes, my interest in soup making came from the eagerness to heal the body internally in times of not only tending to an ailment, but out of necessity and the practice of proper eating. When it comes to soup, I always enjoyed lentils because of their reported nutritious content, flexibility when it comes to pairing with other foods, and being known to be an excellent meat alternative.
Last year I was involved in a car crash where I was rear-ended, causing severe back and hip pain, all of which I am still recovering and healing from today through physical therapy. As I recovered from the accident, AMSG mailed me a care package that included a yummy vegetable soup.
Having been with AMSG for only a few months supporting our Defense Health Agency (DHA) contract, it warmed my heart to receive this unexpected package from my AMSG family. I accepted this gift as a sign that I need to also give. AMSG's generosity reminded me that as I journey through life, be open to giving and sharing, as we are never sure of how our gifts may be received by others.
With this recipe, I share my enjoyment of writing and my passion for creating delicious and healthy meals. I hope you enjoy my Cozy & Comfort Soup Recipe that I am working to perfect and pass down to my family for generations to come!
Ingredients: 
1 bag brown lentils
1 fresh tomato (added last, when the lentils are tender)
1 can tomatoes paste
1 cup fresh vegetables or 1 bag frozen mixed vegetables (added when the potatoes are tender)
½ tsp minced garlic, or 1-2 cloves of fresh garlic
1 whole yellow onion, diced
1 carton of vegetable broth (may use water or chicken broth)
1-2 red potatoes (cut into small pieces to ensure even and thorough cooking)
2 bay leaves
1 tablespoon Mrs. Dash (salt free seasoning)
½ teaspoon curry powder
½teaspoon chili powder
¼ teaspoon black pepper
Pinch of salt (Himalayan or sea salt)
Instructions:
Heat oil in your pan to sauté vegetables (onion, fresh garlic or minced garlic, etc.)
Soak, sort out any pieces that may not belong, rinse, and drain your lentils.
Pour in your broth, allow to simmer. Add potatoes. Here is the base of your soup. You may get creative when it comes to seasoning your broth to taste. You may omit the curry if you choose.
Pour in your lentils. Allow to cook on a medium to low heat until tender and to absorb broth flavor.
Add in the frozen vegetables, if desired. Allow soup to regain heat. Then add in bay leaves.
Add in fresh diced tomatoes and bay leaves. Reduce heat and enjoy!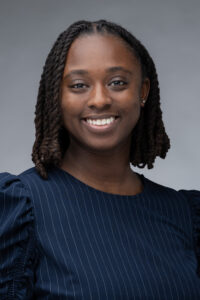 Written by: Donae Magett, Finance Analyst