AMSG's Very Own Country Singer, Patsy Hockaday Shares Her Passion
Patsy Hockaday and Juania Owens
Patsy Hockaday is a rolling stone. Her energy is infectious and her outlook on life is truly inspiring. Having been with Advanced Management Strategies Group (AMSG) just a year after its founding, Patsy has worn many hats. She started as an Office Manager when AMSG opened its corporate headquarter doors in Dumfries, Virginia, and eventually took on other responsibilities with HR, accounts payable, tech editing, and then becoming AMSG's Facility Security Officer (FSO).  In June of 2019 she transitioned to part-time status and turned over some of those hats to others.
She never forgets an employee's birthday, she's one a few members of our Employee Engagement Team, and during her spare time, she sings and heads up her award-winning band, Patsy and the Country Classics, performing country, blues, and rock and roll.
Read her inspiring story below.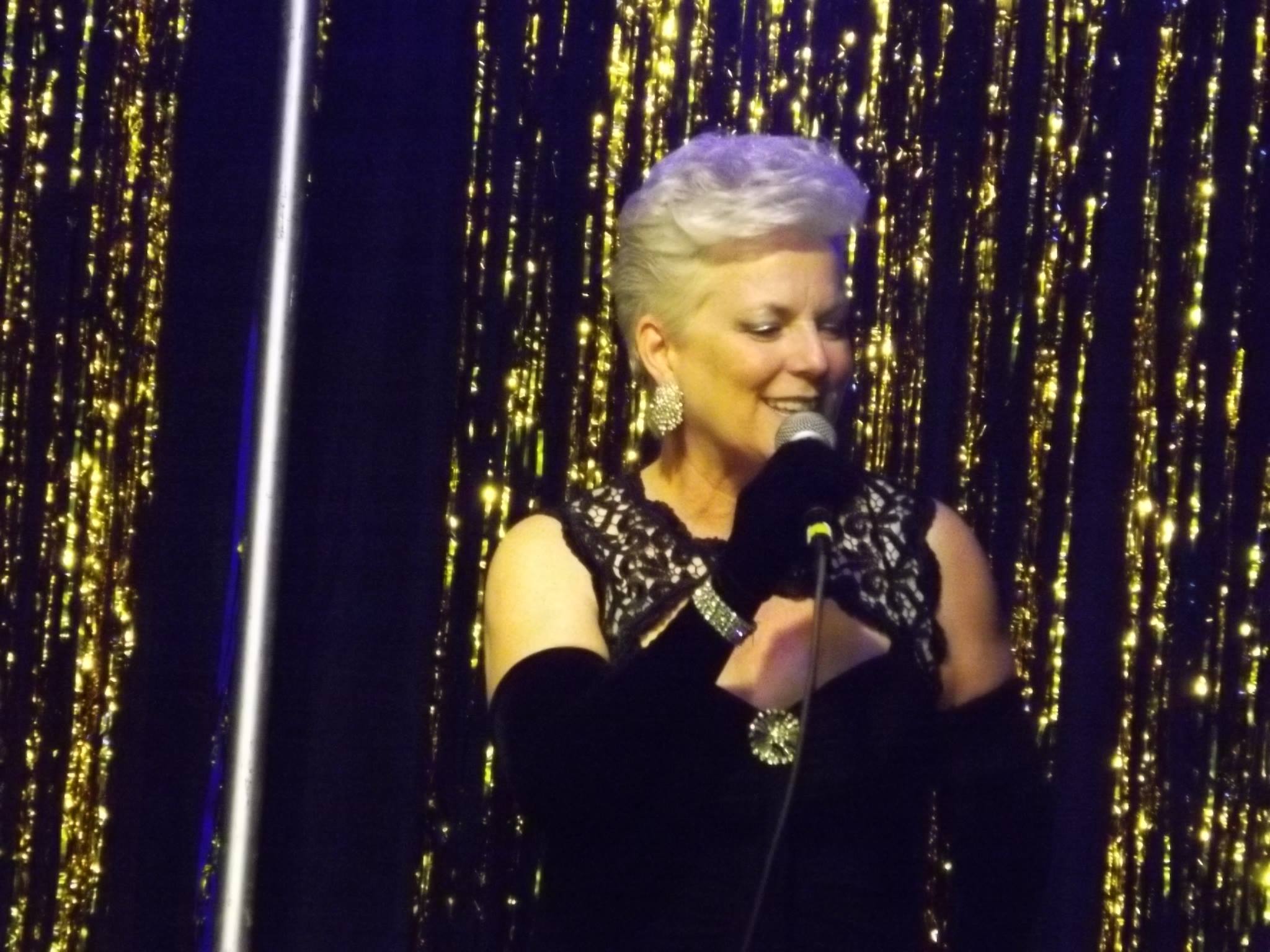 There is a song called "Mr. Tanner" by Harry Chapin, the chorus is: "Music was his life, it was not his livelihood, and it made him feel so happy, and it made him feel so good. And he sang from his heart, and he sang from his soul. He did not know how well he sang, it just made him whole." THAT is me.
From an early age, growing up in Atlanta, Georgia, I knew all I ever wanted to do was sing, and sing I did, holding neighbors and family members hostage while performing many "shows" in front of the stereo, using a hairbrush as a microphone. I spent many hours listening to songs and envisioning my "performances" and the applause.
Fast forward another gazillion years, and I continued to pursue my love of singing, and even became a worship leader at my former church. I have been asked to sing and speak at several ministry events, and I know that is what God called me to do. Yet, I also continued to pursue my singing dreams by being in cover bands, and in February 2012, I started Patsy & the Country Classics Band made up of seasoned musicians who love playing country music.
After being together for only two months, we were given the honor of playing a Memorial Benefit concert for a local beloved DJ, Brian Strobel, from Fredericksburg's own WFLS radio, who was tragically killed by a car while walking his dog. The response to the band's debut performance was overwhelming, not only from the community, but from other musicians there as well.
Our first CD, "Now Appearing, Patsy & the Country Classics", came out to rave reviews. In 2014, we were awarded the Traditional Country Music CD of the year by the National Traditional Country Music Association/Rural Roots Commission (NTCMA) and the 2018 Classic Country Classic CD of the year for our third CD, "The Promise".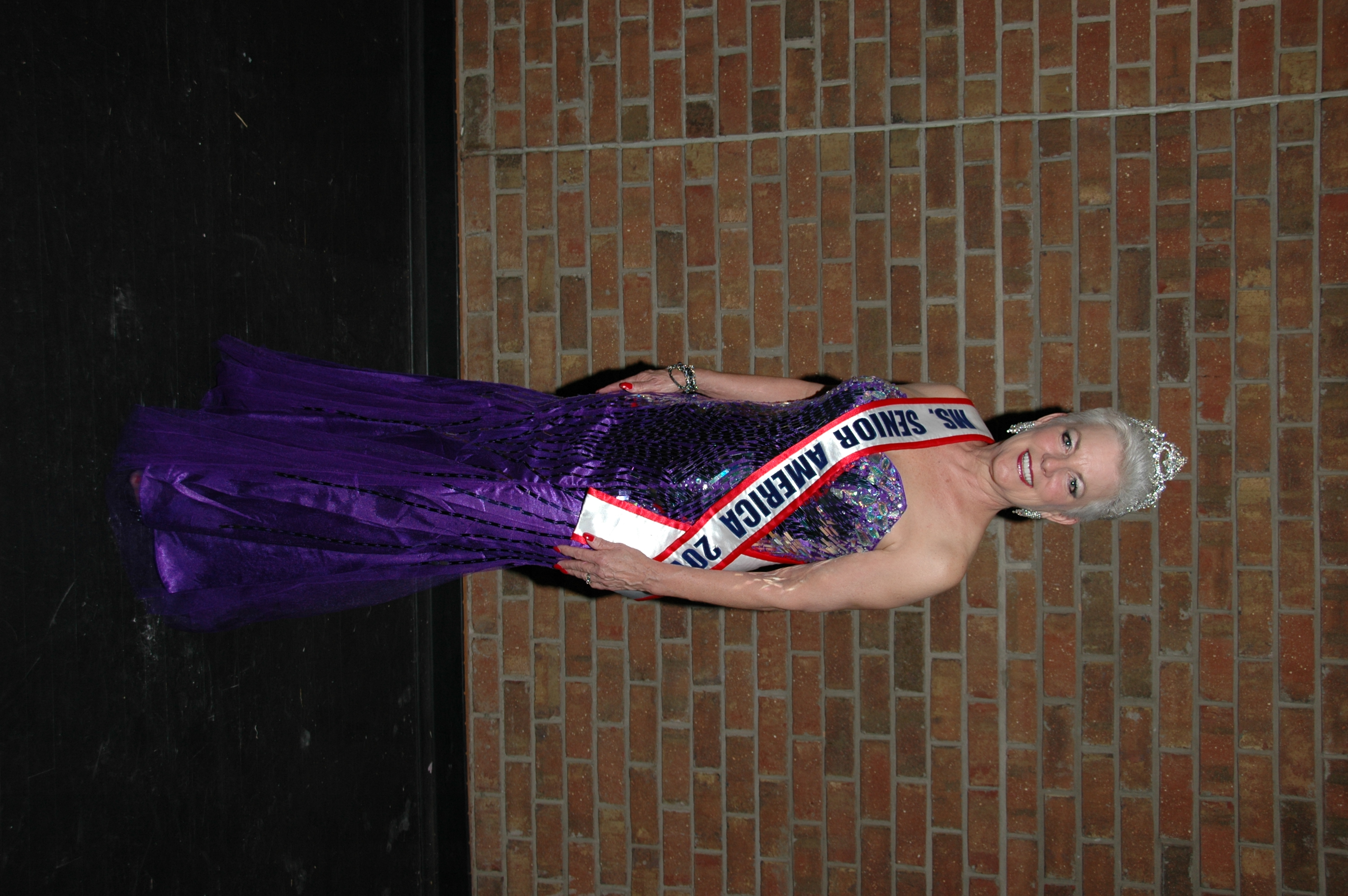 In 2014 it was that band that caused me to explore ways to promote it. Having achieved the "age of elegance", I searched the Ms. Senior Virginia website to see what it was all about, and I am so glad I did. It is interesting to look back on it now and see how God has used it in a totally different way than what my initial intentions were.
When I attended the orientation, I found myself a little intimidated and I remember telling my husband at the time that I didn't think it was for me, yet I couldn't forget the warmth and feeling I got from all of the other ladies in the room, some who have become lifelong friends. I entered simply with the intention of promoting my band and having fun, so imagine my shock when I not only won Ms. Virginia Senior, but a few months later, before I had time to process it, I found myself in Atlantic City competing with 42 other beautiful women for Ms. Senior America. All I wanted to do was make all the friends I had made in Virginia proud. They worked so hard, and pulled together so much, to support and encourage me. I didn't win…we won Ms. Senior America! Yes, "WE" because I never could have done it without all of them.
Now, having semi-retired from my government contractor position – at least the full-time 100 mile per day commute – I'm still singing in the band. AMSG has allowed me to stay on part time, working remotely from home, which is a blessing that is beyond amazing. I finally found the love of my life, Michael, and at 70, I have never been more content and happier.
But I never want to stop learning and growing, so I'm taking a couple of Christian online classes, meeting up with my 31-year-old son, Cody, for dinner whenever possible, and I journal every day and then go back and re-read the month and the whole year to see how I've grown. Each year is always such an adventure.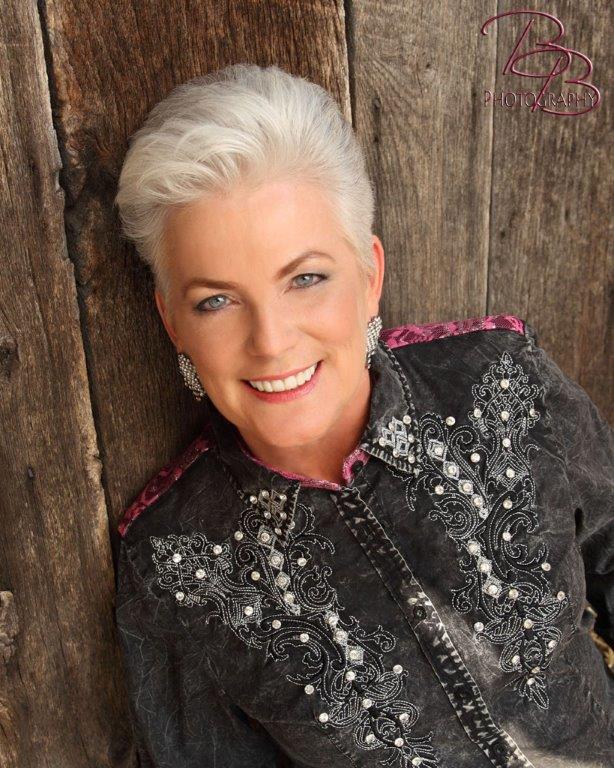 There is a great book called "Younger Next Year for Women-Live Strong, Fit, Sexy, and Smart Until You're 80 and Beyond." In it there is a quote from Isak Dinesen that goes "Women, when they are old enough to have done with the business of being women, and can let loose their strength, may be the most powerful creatures in the world."
And one of my favorite authors Bob Goff in "Love Does" says, "I used to think the words spoken about us describe who we are, but now I know they shape who we are." And lastly, from the Skit Guys, "God is still writing your story. Quit trying to steal the pen." God is still writing my story and I can't wait to see what happens every day!