AMSG Names Angela Lee Vice President of Operations
Advanced Management Strategies Group, Inc. (AMSG) promoted Angela Lee to Vice President of Operations.  Previously, Angela was the Sr. Director of Operations, Account Management & Employee Engagement.
Ms. Lee will report directly to the CEO, and is responsible for leading AMSG's operations, including all customer-facing projects, spearheading AMSG's Employee Engagement Team, and overseeing talent management – recruiting, hiring, and retention of AMSG Staff.
Angela Lee said, "I am beyond excited and honored to be taking on this new role overseeing the operations of AMSG and continuing to provide support to our overall growth and maturation.  I am confident that I can provide the insight and leadership in achieving our organizational goals and collective Mission, by taking care of our Team Members and Customers.  I am humbled to be offered this opportunity and to continue our work expanding and improving our Employee Engagement efforts and AMSG's operational success, always driven by our Core Values of Competence, Courage and Compassion."
AMSG's CEO, Jim O'Farrell, said, "I am thrilled to have Angie moving into this new role as Vice President of Operations, where she will have a direct impact on the success of the company in supporting our federal government's various missions. As we relaunch AMSG in early 2023, Angie's role will be crucial to ensuring our exceptional services are consistently delivered across all customer touchpoints. "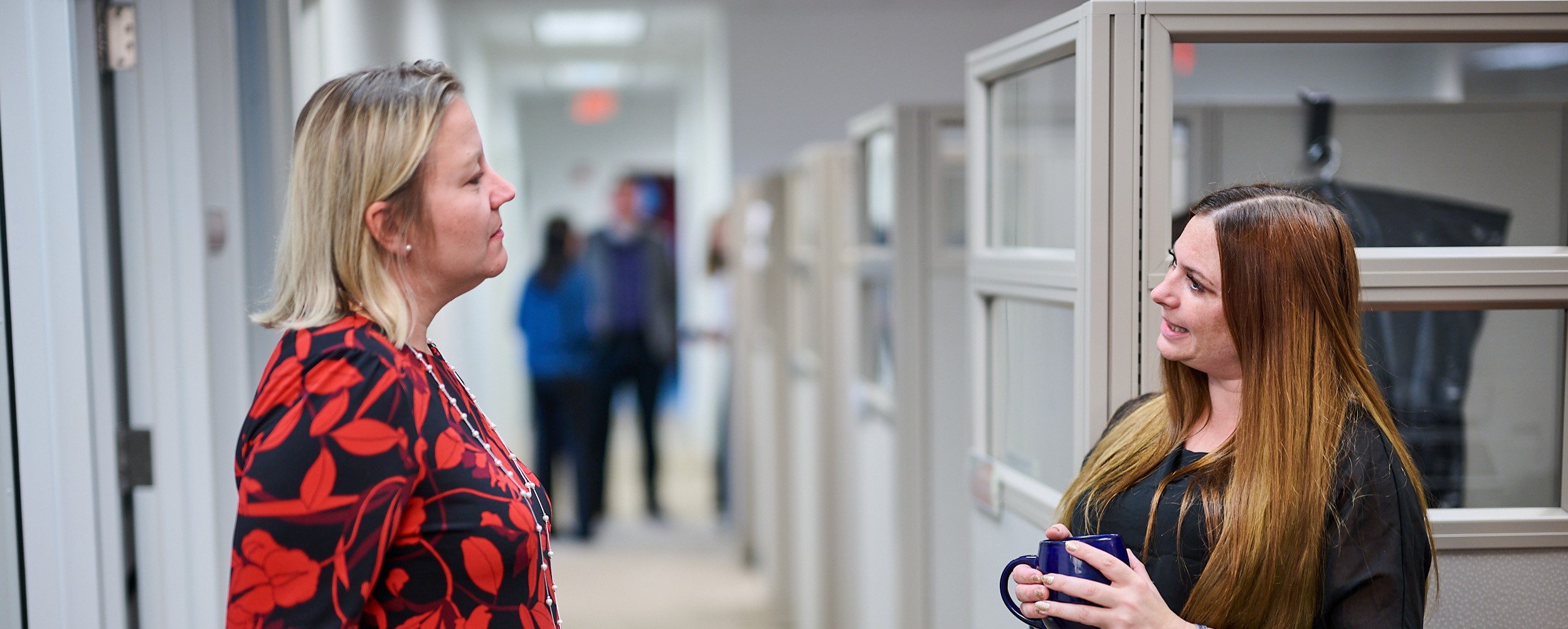 Angela Lee brings over 24 years of professional experience to AMSG. Her career began on Capitol Hill where she supported the United States Senate as a Legislative Correspondent on Senator Robert C. Byrd's personal staff and then transitioned to the US Senate Appropriations Committee as a Professional Staff Assistant where she coordinated logistics for Congressional Hearings.  In 2004, Angela entered private industry providing support to the rebuilding of Iraq's IT Infrastructure.  She later transitioned into supporting United States Marine Corps (USMC) contracts at various levels consisting of capture and proposal management, business development, contract administration, human resource liaison, project management and operations.
Angela joined AMSG in June 2017 as Director of Project Controls and immediately demonstrated leadership by taking charge by standing u
p new contracts supporting the Defense Health Agency (DHA), Dept of Veterans Affairs Acquisition Academy (VAAA) and the Department of Treasury, Bureau of Engraving & Printing (BEP).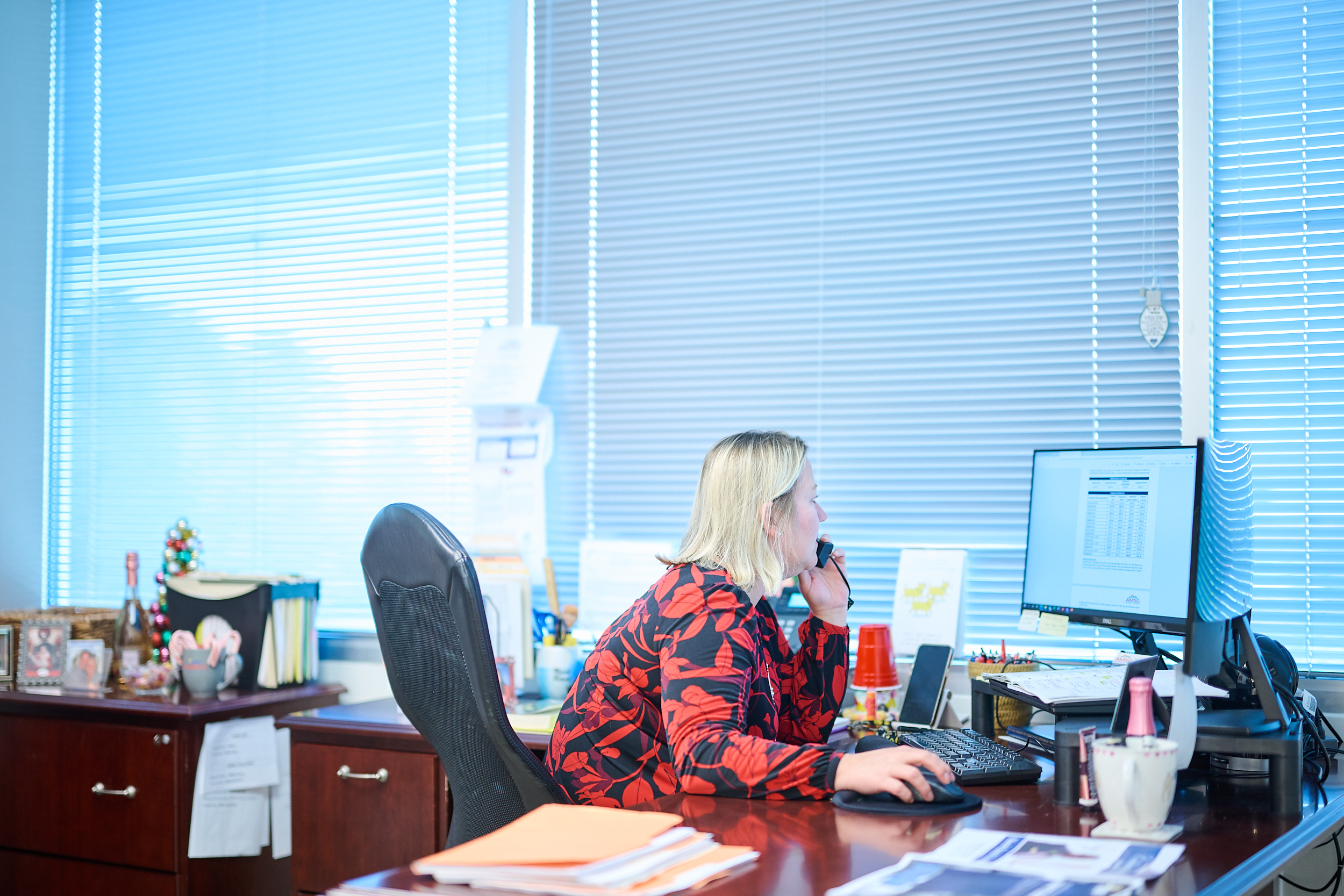 In addition to Angela's customer facing roles, she serves as AMSG's Training Director, and Employee Engagement Team Leader, initiating AMSG's Annual All Hands Meeting, Quarterly Town Hall meetings, and monthly Lunch & Learns for the company, and coordinating various training opportunities for our team members. AMSG believes in bringing a variety of skills, culture, and values together for a stronger result.
Lee understands that our people are paramount. AMSG's greatest asset is our team members, therefore she supports the CEO's efforts to grow AMSG's footprint and ensure successful Employee Engagement company wide. As Director of the Employee Engagement Team, Lee has overseen many new initiatives including our first ever team member engagement survey and initiating AMSG's Veterans Resource Group.
Angela lives in Fredericksburg, VA with her husband and enjoys spending time with her kids (1 daughter & 3 stepsons), pets (2 dogs & 3 ferrets (yes, ferrets!)), family & friends.
About AMSG: AMSG is a Department of Veterans Affairs (VA) verified Service-Disabled, Veteran-Owned, Small Business (SDVOSB) providing services to the US Federal Government.  Those services include Program/Project Management, Knowledge Management, Acquisition Management, Capability Development, Business Process Improvement, social media, Website, Mobile Apps, and Webcasts Management and administrative support experience. Founded in 2008 and headquartered in Dumfries, Virginia, with numerous satellite work locations across the country, AMSG directly supports the missions of Department of Defense, Department of Veterans Affairs, Department of Homeland Security, Defense Health Agency, Department of the Treasury, and Federal Trade Commission program. Our core capabilities are provided by AMSG employees, who have deep subject matter expertise, proven experience, and a desire to bring innovative and unique solutions to complex problems. In supporting federal government agencies, we develop business processes and facilitate mission requirements, helping to guide, organize and develop technology and infrastructure support and enhance business relationships. Learn more at amsgcorp.net.