AMSG Hosts its First Leadership Retreat Marking the Start of a New Era for the Company
In September 2022, AMSG's newest President and Chief Executive Officer (CEO), Jim O'Farrell, hosted AMSG's first-ever leadership retreat in New York City. Members of AMSG's leadership team from Alabama, Virginia, Texas, and North Carolina arrived in New York City to connect, brainstorm AMSG's future, and celebrate one of AMSG's non-profit donor recipients, the Armed Services Arts Partnership (ASAP).
When O'Farrell became AMSG's President and CEO in October 2021, he set out to develop AMSG's culture, implement a corporate social responsibility model, and establish AMSG – which specializes in management and technology consulting services – as a premier domestic and international government and private sector consulting company.
  Now, more than a year into his tenure and as AMSG's former Chief Operating Officer (COO), O'Farrell has seen the company double in size over the course of 14 years. Growing from humble beginnings, AMSG started in 2008 with just one $50,000 contract and two employees supporting the Marine Corps Systems Command. Since then, it  has grown to hundreds of employees supporting dozens of contracts, and revenue surpassing $20 million supporting several Federal Government Agencies, including Defense Health Agency (DHA), Department of Energy (DOE), Department of Homeland Security (DHS), Department of Veterans Affairs (VA), United States Army, and Federal Trade Commission (FTC).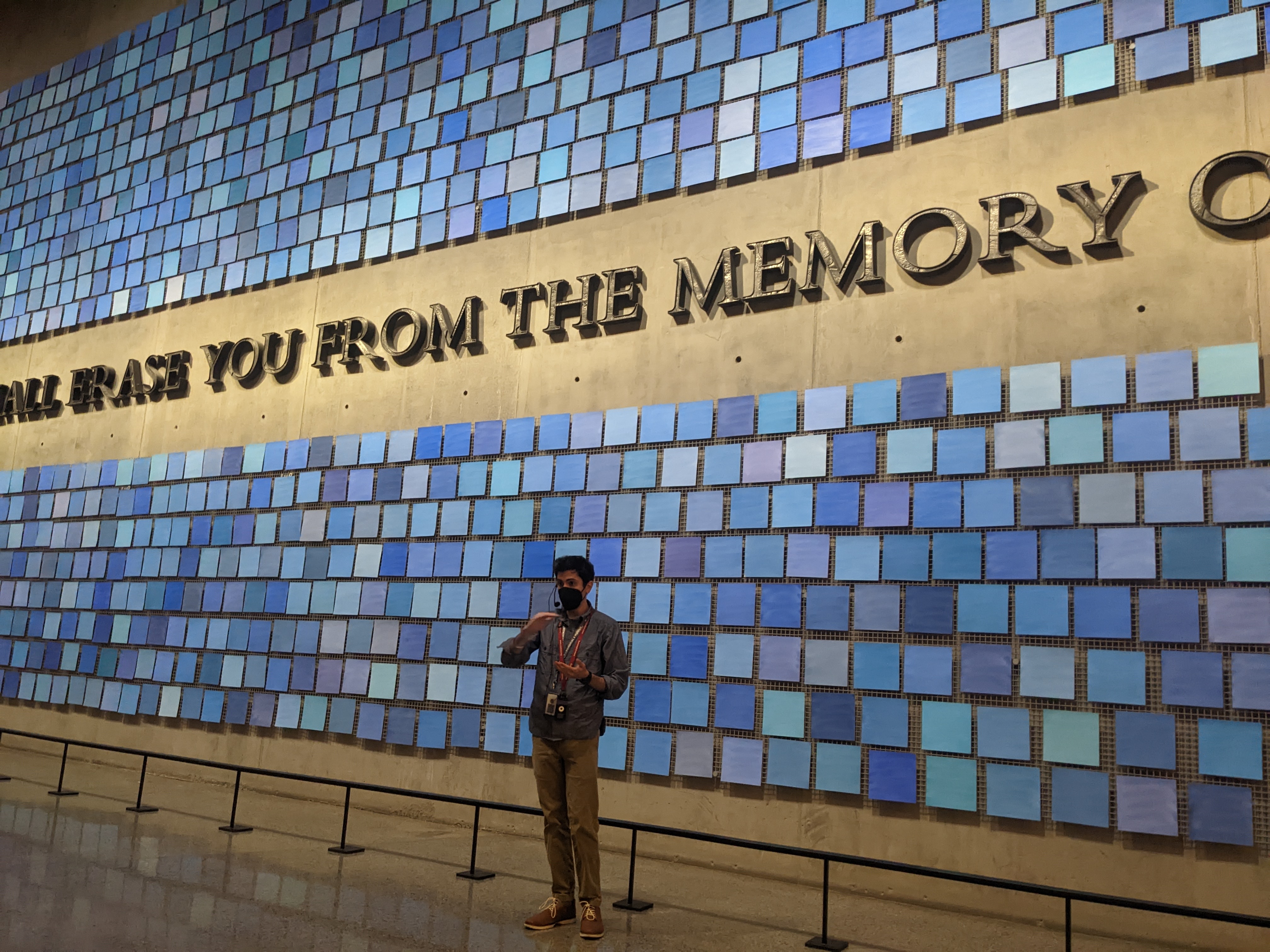 With a new era of leadership, changes in management consulting, and evolving employee attitudes post-COVID, O'Farrell's idea for a company leadership retreat came at just the right time. To bring the team together and honor fallen victims and heroes, O'Farrell kicked off the retreat with a private tour of the 9/11 Memorial Museum.
As part of Leadership Retreat, AMSG invited Bunker Labs' CEO Blake Hogan to speak to the AMSG's leadership team. O'Farrell connected with Mr. Hogan after participating in Bunker Labs' CEOcircle, a year-long program backed by JPMorgan Chase, that is designed to connect and support Veteran and military spouse CEOs. In recognition of O'Farrell's hard work throughout the CEOcircle and his commitment and dedication to cultivating AMSG, Hogan presented O'Farrell with its Bunker Labs Meritorious Service Medal.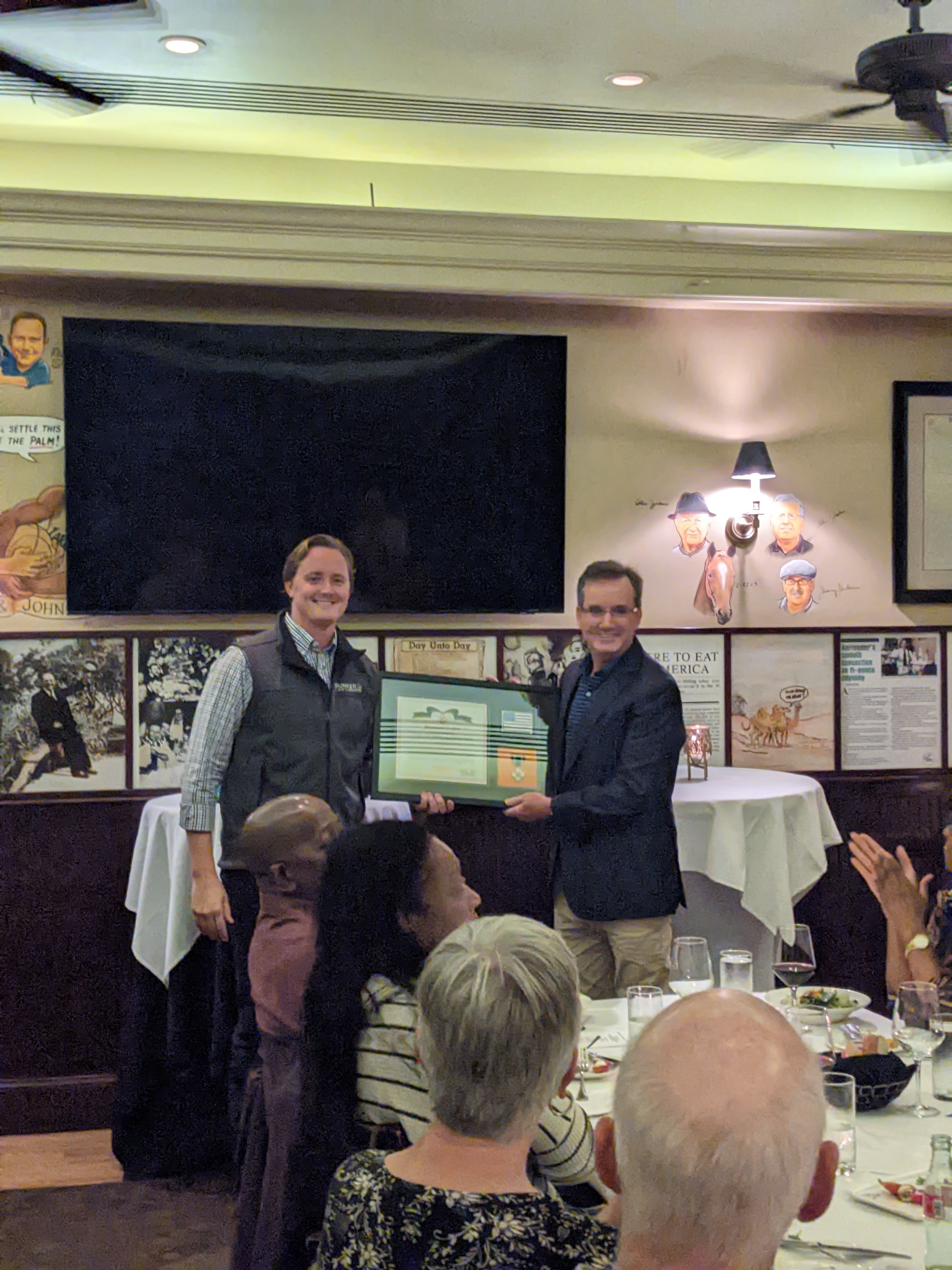 That ardor was on full display throughout the second day at JPMorgan Chase's Madison Avenue Headquarters,, as they hosted AMSG for a day of strategy facilitated by a team of JPMorgan's design thinking consultants. Gathered in a conference room 46 stories above Manhattan, AMSG's  leadership team discussed how to merge the old with the new, detailed AMSG's value proposition, learned from some of JPMorgan Chase's freshest minds, heard from the CEO and founder of Tecovas, Paul Hedrick, and listened to one of O'Farrell's oldest and beloved colleagues, Gurjot Sidhu, CBRE's Global Head of Digital Marketing.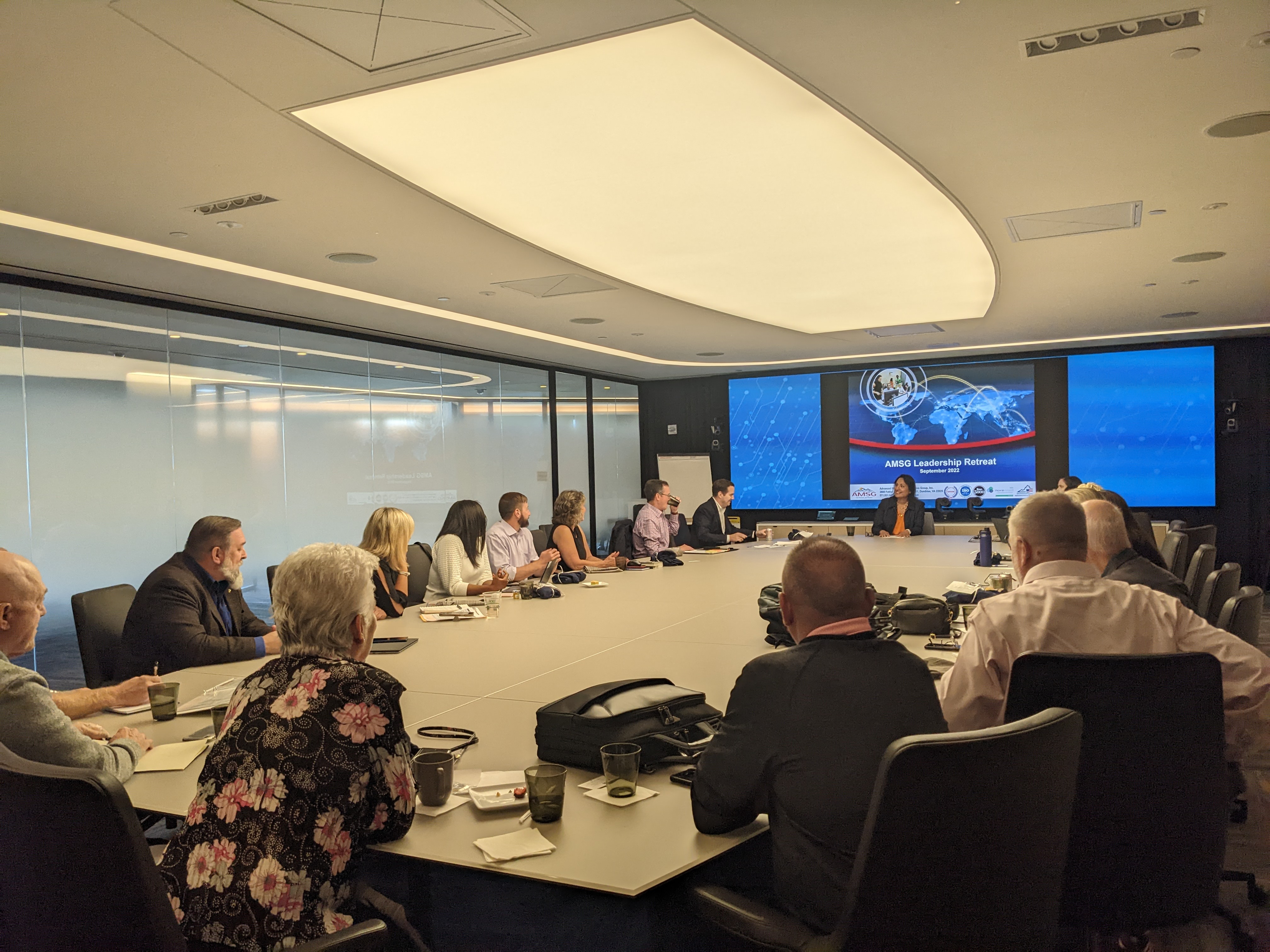 Corporate social responsibility was another topic on O'Farrell and his leadership team's mind. They ended the day with an evening of laughs at NYC's famed comedy club Carolines on Broadway for ASAP's "Combat to Comedy" performance. Founded in 2015, ASAP is a non-profit organization that has empowered more than 2,000 Veterans to thrive through acting, comedy, improv, storytelling, writing, and visual arts classes and programming.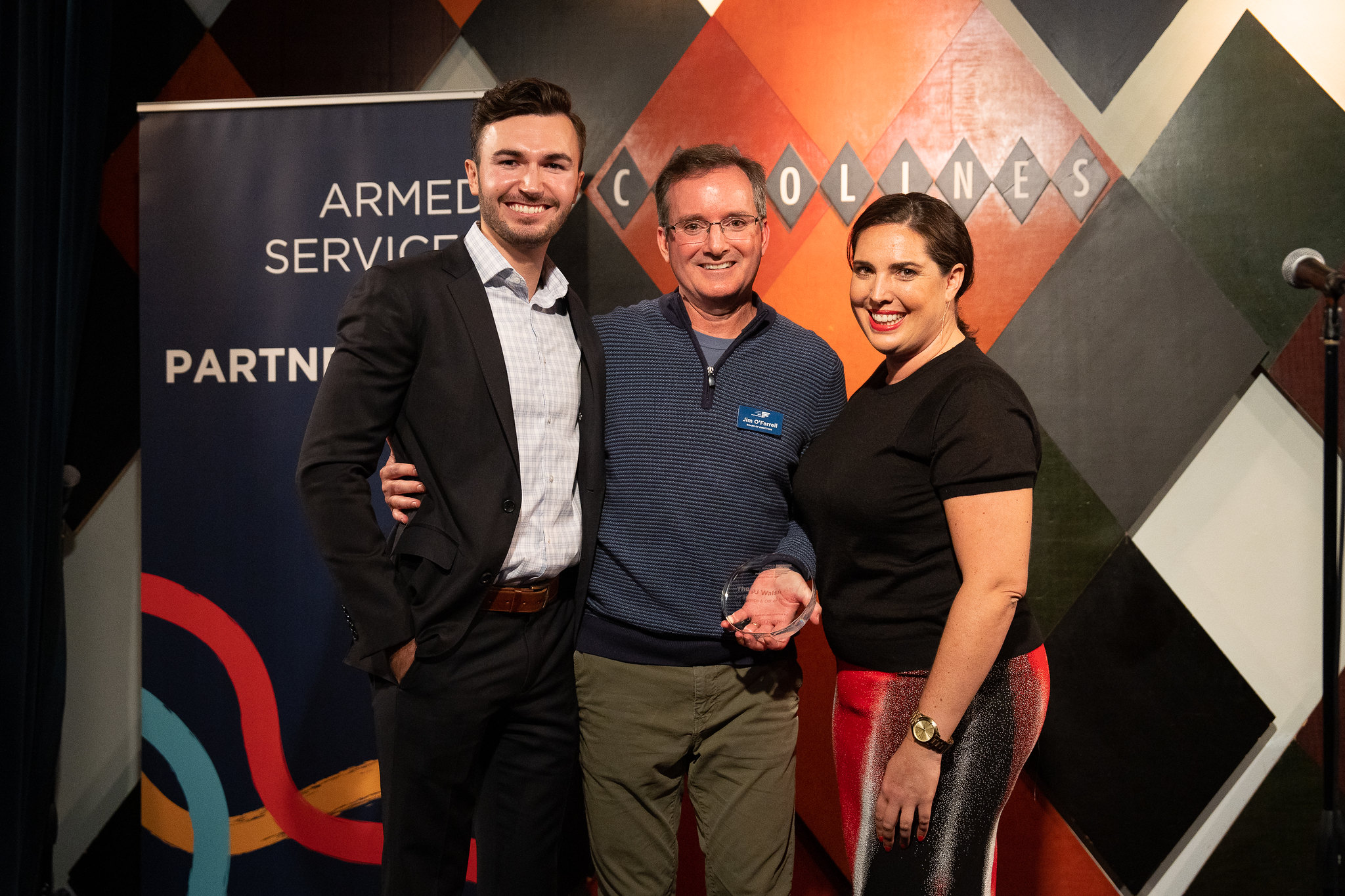 Although the night was sprinkled with comedic giants such as Mark Normand, Sal Vulcano, and Seth Herzog, ASAP's Veteran comedians were the highlight of the evening. By the end, ASAP raised over $100,000, including a generous donation from AMSG, a testament to O'Farrell's (also a Veteran and ASAP board member) motto "contributing to something bigger than yourself", bettering Veteran's lives, and leading the way in corporate social responsibility.
By all accounts, AMSG first-ever leadership retreat was a huge success. For O'Farrell, it achieved the primary objective of providing AMSG's leaders an opportunity to gather and connect and brainstorm and deepen the bonds of collaboration within the team.