On July 20th, 2023, seven AMSGers will begin their adventure on the 2023 Proper Walk and Safari (PWS) in Kenya, Africa.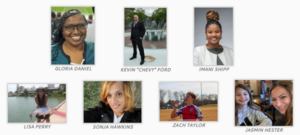 It will be the 15th "Adventure for a Cause," which is part of the Makindu Children's Program (MCP). Over the past 20 years, the PWS has become the major fundraiser for the MCP, a 501(c)(3) headquartered in Eugene. Oregon. The MCP provides financial resources to the Makindu Children's Centre, a licensed nonprofit, located in Makindu, Kenya, which serves over 500 orphans and vulnerable children. Over those 20 years, the PWS has raised over $1 million for the MCP.
Within a 12-day period, the group will complete the trip of a lifetime. The journey begins with a flight into Nairobi and an African Buffett Welcoming dinner. The group will travel south to Hunter's Lodge, set on 25 acres of lush gardens at Kiboko Springs, and then will trek up Mt. Mielu — an extinct volcano — for some incredible views and — perhaps — to see Mt. Kilimanjaro. The group will then travel to Makindu where they will be treated to a wonderful welcoming ceremony/family day and lunch at Makindu Children's Centre, as well as dinner at the historic Sikh Temple in Makindu.
Our team will participate in service projects at the Centre, working with guardians and children. Service projects might include painting, working on the farm, building benches, etc. They will then travel to Tsavo West Game Park, one of Kenya's famed elephant game reserves. A few of the children will accompany the safari group to the Game Park. After these events the group travels to BoBong Camp in the Laikipia region of Northern Kenya for a four-day camel Proper Walk. Camping in canvas tents with cots along the way, the group will embark on a 35-40-mile trek in Northern Kenya on the Laikipia Plateau. On July 29th and 30th, the group finishes up the camel safari and travels to the Nakuru area where they end their trip and travel back to Nairobi to board their planes back to the U.S.
We are hoping our team will be able to send photos of the journey so we can share it with all of you during the trip, depending on cell phone connectivity.
Please visit Proper Walk and Safari 2023 Fundraising Page to learn more about those going on this Adventure for a Cause and to donate in your AMSG teammate's honor.
We also ask you to wish our team well as they begin to plan for this adventure!